Convenience Rollup
On May 17, 2016, Microsoft released a Convenience Rollup for Windows 2008 R2 and Windows 7. This Rollup includes almost all fixes released after SP1 through April 2016. See the article for the list of excluded hotfixes.

If you have not yet run Windows Updates, download and install 3020369.

Then install the Convenience Rollup hotfix by running AMD64-all-windows6.1-kb3125574-v4-x64.msu. This hotfix is 476 MB.

Click Yes to install the software update.


Individual Hotfixes
Alternatively, you can install individual hotfixes. These hotfixes are specific to Remote Desktop Session Host, group policies, printing, and SMB redirector and are not included in the normal Windows Update process. To get the hotfix go to the Microsoft KB article's webpage. There is a link at the top of the page that takes you to a form where you can request the hotfix.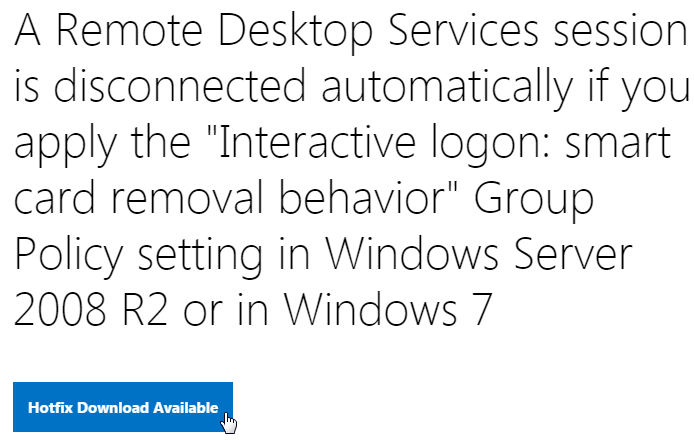 Available Updates for Remote Desktop Services (Terminal Services) on Windows Server 2008 R2 Service Pack 1 – https://support.microsoft.com/kb/2601888.
Citrix CTX129229 Recommended Hotfixes for XenApp 6.x on Windows Server 2008 R2. Scroll down to the Microsoft Hotfixes section.
Here is the list of hotfixes: